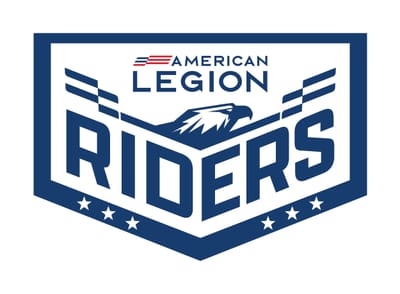 We are The American Legion Riders, Chapter 289 in Clarksville, TN. Our purpose is to use our common interest and association to promote the aims and purposes of The American Legion and promote Motorcycle Safety Awareness.
We support Veterans and Active-duty personnel through participation in deployment or homecoming ceremonies, funerals, escorts for our fallen heroes, and support of the families left behind. We also participate in community parades, ceremonies and veteran funerals when requested.
To become a member of the American Legion Riders you must be a member of the Sponsoring Post, Auxiliary, or Sons of the American Legion. You must also possess a current and valid operator's license for a highway Legal motorcycle or three wheeled vehicle, with registration and insurance for said vehicle, or be the spouse of a current member with those items.
ALR Chapter 289 Dues are currently set $5.00 per year, Plus the cost of the Rider Vest (individual purchase), The American Legion Rider patch, American Flag patch, and the POW/MIA patch. (All of these Items Can be viewed on the
American Legion Emblem Sales
website). These items will only be purchased by the treasurer to ensure uniformity.
If you would like to be a member of our American Legion Riders Chapter 289, please contact us at
ALR289@outlook.com
For more information about the American Legion Riders, check out:
Legion Riders (National American Legion Website)